November 27th, 2019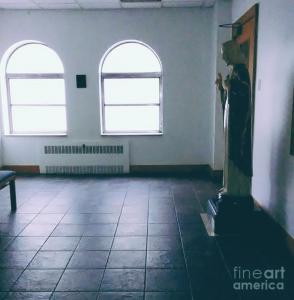 " Failure is an event, not a person ". - Zig Ziglar


We either succeed or we learn.


When I sit in the presence of the Sacred Heart of Jesus, and give thanks for life and every breath I take, I realize how much it's more about the big picture of things and less about me.


"In all circumstances, give thanks, for this is the will of God for you in Christ Jesus." - 1 Thes. 5:18


Thanksgiving is a time to spend with family and friends to break bread together and have fellowship.


A time to be grateful for food, shelter, and clothing. A time to remember those before us who worked and believed in the legacy of America.


At Thanksgiving we sit around the table and share what we are thankful for because, while as President of the United States, George Washington proclaimed the first nation-wide thanksgiving celebration in America marking November 26, 1789, as a day of public thanksgiving and prayer to be observed by acknowledging with grateful hearts the many and signal favours of Almighty God....



Thanksgiving Day Prayer

Lord, we thank you for the goodness of our people and for the spirit of justice that fills this nation.

We thank you for the beauty and fullness of the land and the challenge of the cities.

We thank you for our work and our rest, for one another, and for our homes.

We thank you, Lord: accept our thanksgiving on this day.

We pray and give thanks through Jesus Christ our Lord.

Amen.


From Catholic Household Blessings






==== Happy Thanksgiving!====


~ ~ ~ From My Family To Yours ~ ~ ~






Frank

About.FrankJCasella.com


'Pictures That Share Hope and God's Love in the World'



--

To come back to this blog directly Bookmark: Blog.FrankJCasella.com

Subscribe to the blog only by RSS https://fineartamerica.com/rss/blogs/frankjcasella

To get updates about new photos and blog posts, like this one, straight in your inbox, subscribe to the E-mail newsletter. About three times a week. Unsubscribe at any time.