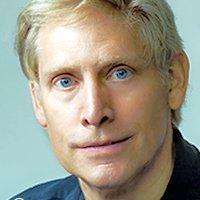 Recently I learned that my special friend, and photographer colleague, Jim Lenderink passed away from Alzheimer Disease.

Jim made his living mostly as a commercial photographer for at least five decades. More important, he was a great man, husband and father, a relatable person, caring to the point of always sharing the things he knew about. He was always learning, tweaking and testing, and was not only very good at being in business but developed his photography skills to be so good, and speedy, that his clients could not 'ignore' him ... and Jim became passionate about these skills (instead of following his passions as you often see from creatives today).

I learned a lot from Jim in his studio before he and his wife moved out of the area about a decade ago, which was across the driveway from his home and next to his wife's dog behavior business with related services, but our greatest moments where in the barn while feeding the horses. This is when Jim shared with me memorable things like what it was like as a photographer for Playboy many years ago, to how he became a Christian which caused his work to become more meaningful to him and the viewer, and I will never for get our (friendly) arguments about pricing and business practices, and how to use the word 'because' in sentences for promotional marketing.

It is said that every successful person learns from a mentor, and Jim told me how he had many, and he was one of mine. Always encouraging and believing in me and my work at a time when it seemed many others did not. Here is an example of his sincere words of testimony (a treasure) that he surprised me with on Flickr:

"Frank's work ethic makes him a powerful force to do things the right way, the creative way, and the business way. He is also very trustworthy. His photography is always thoughtful, interesting, and creative. He is a very productive person and a loving husband, father and friend. A life time friend. ~ James Klein Lenderink, Commercial Photographer"

Most of Jim's branding is off the internet, and he was very detailed and intentional about it all, but I did do some deep digging and found some classic examples of his work. I hope you will read into these photographs as the master craftsman at work.

Industrial Factory with Person

Public Fountain - a Work of Art!

Personality Portrait

Pet Portrait

These are the memories that come top of mind about James Klein Lenderink ... and there are many more. May he rest in peace for the positive difference that his life made in the world.